Are you new to town? Been here for a while? Just visiting? As one of the fastest growing cities in the United States, there are many reasons why everyone is moving to Austin. Here are some tips and facts about the different areas and things to do in Austin and Central Texas!
North Austin
In North Austin, you'll find great family-friendly neighborhoods including Brentwood, Allandale, Rosedale, with neighboring towns Round Rock, Pflugerville and Cedar Park. With many places nearby, here are some recommendations.
The Domain – You'll find over a hundred high-end boutiques as well as more traditional retailers such as Macy's, Nordstrom, Bath & Bodyworks and luxury brands such a Coach, Burberry, Louis Vuitton including much more. Oh, and don't forget restaurants that feature Austin's flair!
Typhoon Texas – Get out of the summer heat at one of the only waterparks in Central Texas. Located in Pflugervile, Typhoon Texas covers nearly 25 acres, which means there's plenty of space for you and your family to splash around!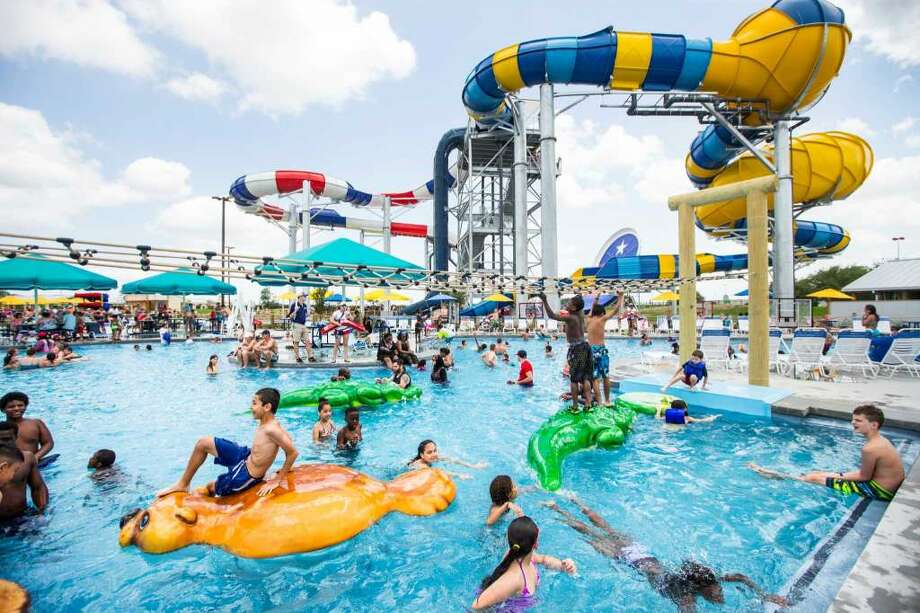 Wild West – "Out in the country past the city limit sign…" is an 11,000 square-foot honky-tonk for you to get your country dancin' on! This entertainment space features live music from notable local artists and is adults only – what a perfect date night!
South Austin
A culture of its own, South Austin has many things to offer for the outdoor adventurer! It's a bit more quiet compared to other neighborhoods in Austin, but it's one of the more diverse areas in town. The neighboring areas of Buda, Hays and Kyle are also known for their great school districts.
Circuit of the Americas – 30 minutes from the heart of downtown lies the famous Formula 1 racing track and MASSIVE concert arena! Circuit of the Americas is home to the Formula One United States Grand Prix, the IndyCar Classic, and the Motorcycle Grand Prix of the Americas, and a round of the FIM Road Racing World Championship. With many events throughout the year, there are plenty of things to do here!
Mavericks Dance Hall – Similar to Wild West in North Austin, Mavericks Dance Hall in Buda offers some of the best country dancing in town. What sets Mavericks apart through is their infamous theme nights: Tejano Night and College Night. They even offer dance lessons, so don't worry if you're new to town!
McKinney Falls – Less than 15 miles from the state's capital, you can get the full state park experience! McKinney Falls includes tons of hiking trails to make it an all-day trip. You can visit for the day or you can stay overnight at one of their 80+ campsites. Unplug from the busy city life and unwind with nature!
Central Austin
In the heart of the state's capital, you will find endless opportunities in all areas of life. There are dozens of high-rise residential condominiums, apartments and corporate global offices for Indeed and Google.
Downtown – From the beginning, Austin was designed to be a "government town" which makes the downtown area very unique. The streets are numbered West to East, and named after Texas rivers from North to South, making it very easy to get around even if you're new! Downtown offers a variety of nightlife in the form of bar districts, concert venues, and coffee shops just to name a few.
BBQ – Moving to Texas from the North? BBQ should be added to your to-do list! When it comes to visiting Austin, you can't fully leave town without trying some true barbecue. Here's a few places to try out: Franklin's, Terry Black's, Stubb's and Salt Lick!
Zilker Park – Home to the Austin City Limits Music Festival every October, Zilker is open year-round for families and individuals to enjoy various outdoor activities such as family picnics and swimming. Zilker also offers other free events throughout the year like Shakespeare in the Park and Blues on the Green.
West Austin
West of MOPAC Expressway, you'll see where Texas Hill Country and the City blend together. One of the best things about Austin is how nature is at the edge of your fingertips on this side of town.
Barton Creek Greenbelt – It's crazy how so much greenery and nature views can be located MINUTES from Downtown Austin. Although there are multiple greenbelts in Austin, this one is the most popular one! This area spans 12.68 miles of gorgeous trails, with the main trail being about 7 miles. The Barton Creek Greenbelt is considered one of the top hiking trails in Texas!
Lake Travis – Whether it's on a party boat or a jet ski, Lake Travis is home to endless water adventures. Fill up your cooler, get sunburnt, and then have dinner on a cliff 400+ feet above the lake at The Oasis!
Omni Barton Creek Resort and Spa – If camping isn't your thing, you can still have your stay-cation at the Omni Resort and Spa nestled in the hills of Bee Caves. With ten tennis courts, infinity pools, and an 13,000 square foot spa, relax your worries away!
East Austin
East of I-35, you'll find yourself in the "fastest growing neighborhood of Austin". A center for the more artistic side of Austin, you'll find art galleries for all ages and a few other activities to fill in the gaps.
The Thinkery – Founded in the early 1980's by a group of parents, The Thinkery is designed to enrich kids and their families with hands-on experiences. Open to "learners of all ages", their mission is to equip and inspire the next generation of creative problem solvers. This sounds like a great learning day for the whole family!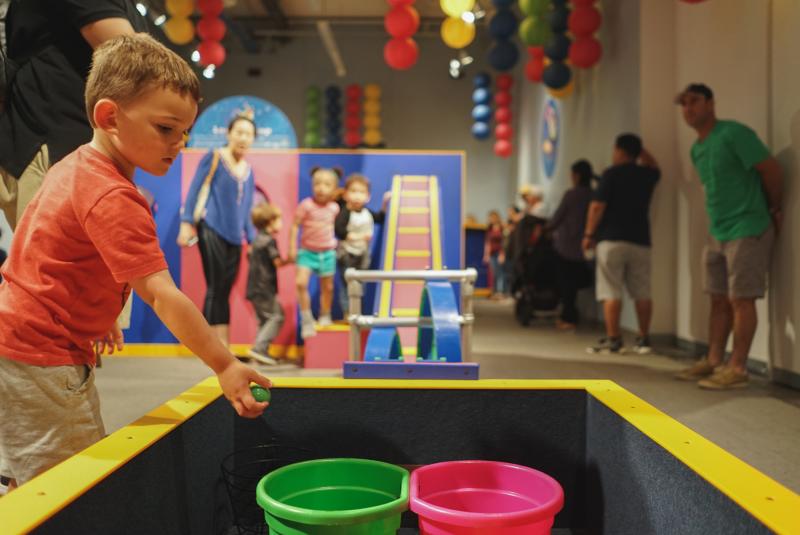 Blue Starlite Mini Urban Drive-In – Especially during COVID-19, Drive-In Theaters have been making a huge comeback. Whether it's with friends or family, you can feel like you're in a 1950's movie all within the comfort of your own car. Finally, a theater you can sneak snacks into!
East Austin Studio Tour – Spanning two weekends in November every year, the EAST allows for local Austinites and out-of-towners to tour the creative spaces of Austin. You can take a tour and get to know the friendly faces behind the artwork behind your favorite coffee shops.